12 hours, 7 action B-movies, 1 epic event – GENRE-GEDDON: ACTION!
On the 2nd September, we're hosting a 12 HOUR ACTION B-MOVIE MARATHON packed full of explosions, fist fights, ninjas, Nazis and car chases!
Not just that, but the films star some of the greatest action stars of the 80s: Jean-Claude Van Damme, Dolph Lundgren, Carl Weathers, Michael Dudikoff, Brandon Lee and the late, great Sir Roger Moore!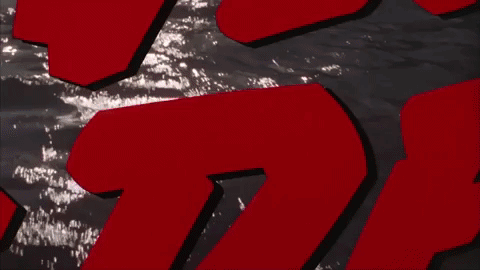 Supported by 88 Films and Arrow Films, GENRE-GEDDON: ACTION aims to be the first of many B-movie marathons, each one showcasing movies from a different genre each time.
When: Midday-midnight, Saturday, 2nd September
Location: Winston Theatre, University of Bristol Students' Union, Queens Rd, Clifton, Bristol BS8 1LN
Tickets: £20
(Due to the content of many of the films, this movie marathon is for over 18s only)
Invite your friends via our Facebook event page
[youtube https://www.youtube.com/watch?v=8tqRMH9eSwM]
FAQs
Is this the first Genre-geddon?
It's the first 12hr Genre-geddon, but on the 29 July, we're hosting Arnie-geddon: A Schwarzenegger Triple Bill celebrating the Austrian Oak's 70th birthday
Where will the events be held?
Currently, all planned events will be at The Winston Theatre – the state-of-the-art (and comfortable) theatre at Bristol University's Student Union
Why….?
Genre movie marathons are frequent occurrences in the United States, but not so much in the UK.
We're aiming to change that.
Movie marathon events have always been fun for film fans and they happen all the time in America (B-Fest in Chicago, Butt Numb-A-Thon in Texas, Alamo Drafthouse's numerous events like the yearly Nicholas Cage marathon Caged) – so why not in Bristol?
Can I leave and come back during the 12hr marathon?
Absolutely. Your ticket allows to you and go any time you want over the 12hr period, but honestly – why would you want to?
What films are being screened? 
Bloodsport (1988)
In tribute to his martial arts teacher, defence agent Frank Dux (Jean-Claude Van Damme) takes unauthorised leave and competes in the Kumite, a freestyle martial arts Olympiad held secretly every five years in Hong Kong.
As the bloody competition commences his colleagues try to stop him from taking part, and Dux finds himself facing formidable opponents both in and out of the brutal arena in this Cannon Films classic!
River of Death (1989)
A mysterious disease is ravaging the tribes of the Amazon and John Hamilton (Michael Dudikoff, American Ninja) is tasked with helping investigators search for the cause, leading to violent clashes with river pirates, run-ins with cannibal tribes and a treacherous secret that dates back to the last days of Nazi Germany.
Steve Carver (Lone Wolf McQuade) directs a dream cast that features Donald Pleasence (The Devonsville Terror), Robert Vaughn (The Magnificent Seven) and L.Q. Jones (The Wild Bunch) in a film from the mind of Scottish novelist Alistair MacLean (The Guns of Navarone) that delivers action, adventure and mystery by the boatload.
Megaforce (1982)
Ace Hunter (Barry Bostwick) is the leader of a secret mercenary outfit named Megaforce that has access to the best weapons and soldiers known to man. When Megaforce finds itself involved in a dispute between the Republic of Sardun and their covetous neighbour Gamibia, Hunter is pitted against his old rival Duke Gurerra (Henry Silva).
Former stuntman Hal Needham directs this fast-paced action feature that was one of the inspirations for Team America!
North Sea Hijack (1979)
The late, great Roger Moore, Anthony Perkins and James Mason star in this fast-paced, edge-of-your-seat espionage thriller. Madman Lou Kramer (Perkins) captures and threatens to destroy a vital North Sea oil rig in 24 hours unless the British government delivers a huge ransom.
Only one man has the skills to defeat him – Rufus Excalibur Ffolkes (Moore), a reclusive underwater expert who leads an elite commando team. Ffolkes and his team plot their high-seas assault in a race against the clock.
Action Jackson (1988)
Due to the use of excessive force in arresting a sexual predator, Detective Lt. Jericho "Action" Jackson (Carl Weathers) is demoted to police sergeant.
What's worse, the father of the man he roughed up, Detroit industrialist Peter Dellaplane (Craig T. Nelson), declares war on Jackson, framing him for the murder of his own wife, Patrice (Sharon Stone).
Hired To Kill (1990) – Supported by Arrow Films
Starring legendary actors Oliver Reed (Gladiator, The Brood) and George Kennedy (The Delta Force), Hired to Kill is an essential slice of '90s action fare featuring guns, girls and a plethora of budget-busting explosions for good measure.
Action movie staple Brian Thompson stars as Frank Ryan, a mercenary sent to track down a rebel leader in hostile territory. Posing as a fashion designer, he won't be going it alone, as he'll be aided by seven beautiful – but deadly – female fighters.
Showdown In Little Tokyo (1991)
Dolph Lundgren is the muscle, an American samurai steeped in Eastern traditions. Brandon Lee is a "Valley dude" quipster with a lot of fight in him. Together they hang tough in a war with a lurid L.A. underworld of Japanese drug lords.
As directed by Mark L. Lester (Commando), that combat is a frenzied comic book come to explosive life. How this dynamic duo takes on and flattens all comers makes for "smart, fast-moving martial arts action adventure."
For us on Facebook and Twitter for the latest event news.